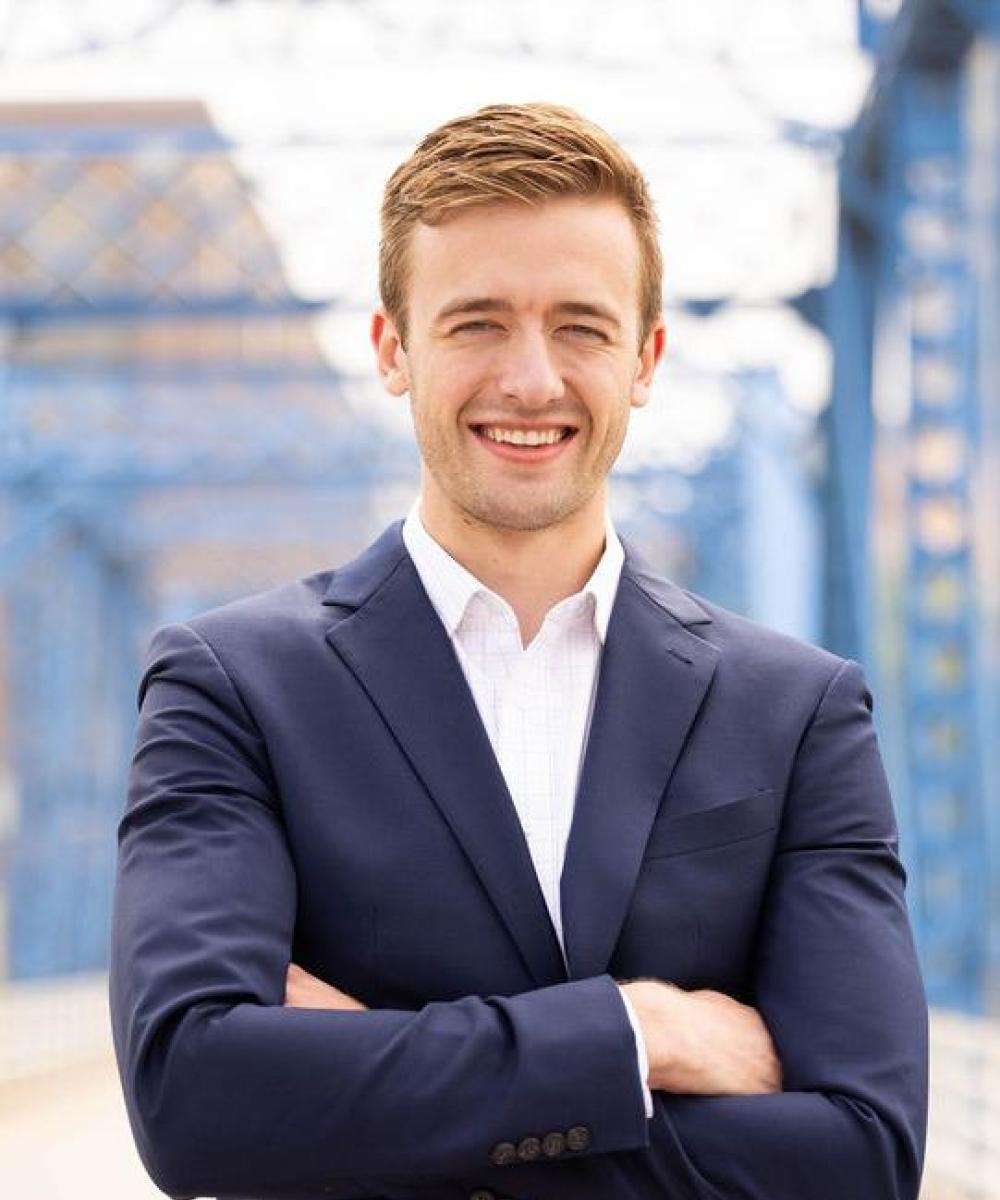 Benjamin Doerner

CFPA®
LPL Financial Advisor
616-655-1779
With BridgePoint Since:
2021
College / Degrees:
Grand Valley State University – BBA in Finance
Experience:
BridgePoint

Wealth Advisor, 2023 – Present
Client Services Associate, 2021 – 2023

Union Bank

Commercial Credit Analyst, 2020 – 2021

Blackford Capital

Private Equity Junior Analyst, 2020 – 2020

Huntington National Bank

Assistant Branch Manager, 2018 – 2019
Relationship Banker, 2017 – 2018
Teller, 2017 – 2017
Hometown
Midland, MI
Family
I am a proud brother of two sisters and one brother. My family is spread out between Arizona, Illinois, and Michigan. The crew continues to expand as we've had two brothers-in-law join our family in recent years, in addition to two nephews added to the picture!
Hobbies and Relaxation
If there is an opportunity to go outside, I take it! I love to hike, go to the beach, waterski, run, or any activity that involves breaking a sweat and the great outdoors! Apart from those activities, I love to travel and spending time with friends and family.
Travel
My top three:
Kauai & Oahu, Hawaii
St. George Island, Florida
Chaco Canyon, New Mexico
Community Service
616 Service – Community organization focused on community service in the Grand Rapids area 2020 – 2023
What got you into this business?
Many advisors in our industry had positive experiences when it came to money prior to going into this industry, but my story is a little bit different. In 2008, my parents nearly lost everything when the Great Financial Crisis occurred. At the time, I was 10 years old and didn't understand how this happened, but the pain of the situation ignited an interest in this field of finance and economics. As an advisor now, developing relationships and walking alongside people has been my absolute favorite part of this role. Additionally witnessing clients leaving our office feeling more confident about their financial futures never gets old and motivates me to ensure I can be a worthy steward of their trust.